By Priya Sharma
The road to entrepreneurship is often mystifying and treacherous. It is filled with roadblocks, hindrances, and dead-ends that sometimes make people wonder how successful entrepreneurs were able to overcome all these challenges. Well, the journey wasn't easy for Coffe' Iman Summers, who once struggled to find a 9-to-5 job in the corporate world. But with her hard work, dedication, and determination to create her own path, she managed to become a successful journalist and the proud owner of a lifestyle magazine for entrepreneurs.
Today, Coffe' narrates not only her own story of failures and success, but also provides a creative platform for others to share their own entrepreneurial journeys, stories, insights, and experiences. She has interviewed and covered stories on several industry leaders, such as Robin Kelly, Luxury Law, Lisa Price, Chrishon Lampley, and TJ Jackson.
Prior to starting her business, Coffe' worked in the retail industry for several years. She started working in a department store when she was 16, then a shoe store, a call center, a gas station, etc. Since she has hands-on experience in almost every retail sector, she understands the ins and outs of customer service very well. According to Coffe', the college experience expanded her thought process and taught her that thinking outside the box yielded more opportunities.
Coffe' says that while pursuing her bachelor's degree, she tried to create a checklist that could help her become competitive enough to work in corporate America. However, when she graduated in 2003, the declining employment opportunities (the nation was still recovering from the devastating 9/11 event) shattered her hopes. After facing constant job rejections, she finally decided to launch something of her own. Coffe' started documenting stories about what inspired others to start their own business ventures, which ironically began to inspire her too. Later on, she finally launched her own lifestyle magazine, Coffea, in 2009.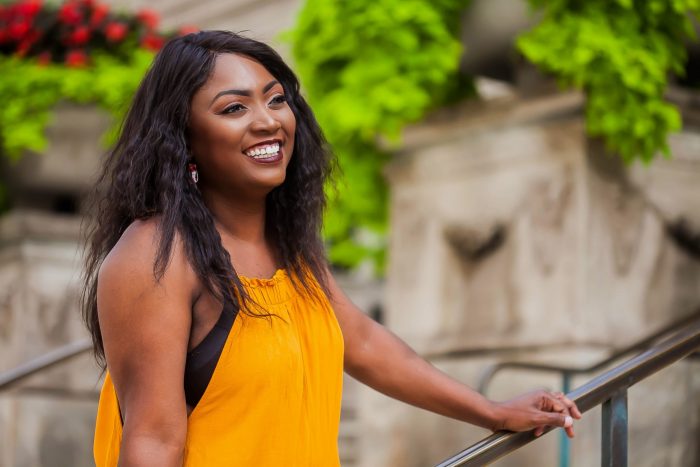 Coffea is a lifestyle magazine for growing entrepreneurs. The magazine shares the stories and experiences of entrepreneurs, who are either already established or are evolving in their industry. Coffea engages readers with helpful insights and tips to reach their goals, and also provides useful resources to help them overcome challenges in their own entrepreneurial journey.
Candid Convos is a live version of Coffea. Coffe' Iman engages in conversations with entrepreneurs on various topics, such as how they are coping with being an entrepreneur, strategies they use to grow their brand, challenges they have conquered, and much more. These interviews can also be found on Coffea's official website. Coffe' Iman can also be heard on her weekly podcast, No Sugar No Cream. Along with the invited guests, she shares stories on life, love, lessons learned, and lots of laughs. Her podcast can be heard on 11 different outlets, including Apple Podcasts and Spotify.
Coffe' says that at first, she found it challenging to promote her brand, as she comes from an era of flyers and commercials. Even though she now leverages social media to enhance brand awareness, she still believes in person-to-person contact or word-of-mouth promotion. Coffe' says, "I try my hardest to listen to my loyal readers and give them excellent customer service as well as encourage their feedback." She also works with publicists to generate buzz and awareness of her magazine.
Coffe' likes to connect with post-college/pre-career entrepreneurs, as this is the milestone where people have to make career choices or change their path. She adds, "This is when you have managed to finish college and work a while in corporate America, but realize that you would rather start your own company and would enjoy hearing from others like you."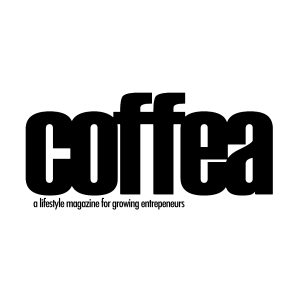 Coffe' believes that her life's biggest achievement is having the courage to keep going. She says, "When I first started over 10 years ago, I probably would have wished for a more tangible business achievement. For example, a certification, a trophy, or a spot on a 'Top 5' list, but achieving in business is more than that. I've failed plenty of times, but the idea of starting my own magazine and not giving up is my biggest business achievement."
Coffe' says that the biggest advantage of working from home for her is being available to her children. She adds that being a single mother of two, she often finds it hard to trust others when it comes to her children. She also mentions other advantages, such as having effective breaks, saving money on food, creating a motivating work environment, and having the freedom to multitask.
Coffe' has a very positive outlook on the future of her business. In the next three years, she visions herself with several teams nationwide that will report and research the lifestyles of entrepreneurs from different sectors and walks of life for Coffea magazine. She also expects to expand her business horizons and collaborate with similar media companies. Coffe' says, "I desire to be a bigger force in media, where I am able to assist others who are where I am today."
The post Coffe' Iman Summers Owns the Ultimate Lifestyle Publication for Growing Entrepreneurs appeared first on Home Business Magazine.
Original source: https://homebusinessmag.com/success-stories-lifestyles/coffe-iman-summers-lifestyle-publication-entrepreneurs/