Siempre Tequila was built on the concept that nothing is impossible, obstacles are opportunities, and while they need to be respected, rules can be bent to the breaking point. Co-founders Alex Lacroix and Monica Sanita risked it all, and it was worth it.
A few years ago, the couple was told by many that what they were trying to accomplish was near impossible. While other start-ups seeded their spirits brands with $5M+ in funding, the two started making tequila using $9000.00, two credit cards, and a lot of passion.
The Siempre story took root in Toronto, Canada, where Monica and Alex met in school. They fell in love over shared hopes, dreams, and a love for tequila.
While the inspiration for Siempre Tequila came from Monica's Mexican background, tequila runs in her blood. Her grandmother and great-grandmother used to make mezcal and her family sipped tequila after every meal.
The spirit grew out of Alex's past and his drive to build a better future. While many individuals he grew up around were either killed or headed to jail or prison for various offenses, Alex knew he had to completely remove himself from those negative influences around him. He drove to Toronto to write an entry test for college.
"It was my first chance at higher education, and I appreciated it so much," Alex recalled. "When I started school, I realized there are a lot of great people in the world who are there to help you. It was life-changing."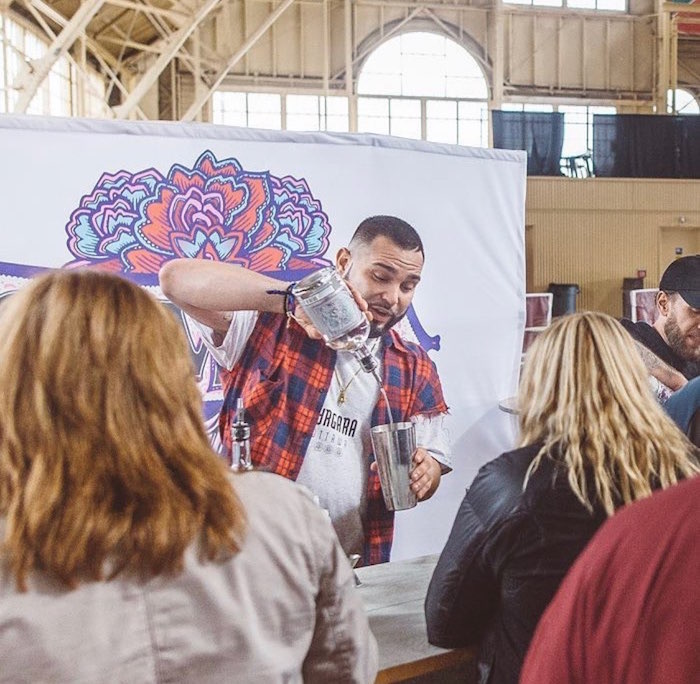 While on bail, awaiting trial and during the court proceedings, Alex graduated from school and won awards for excellence in his advertising career for many household brands and together with Monica, built a company in arguably the most competitive industry.
Despite the obstacles, setbacks and inexperience, Siempre has experienced hyper-growth in its first years and has achieved major growth traction. Alex and Monica managed to launch the brand in 15 US states and 8 Canadian Provinces, including doing business with the world's largest purchaser of alcoholic beverages, the LCBO. The brand is also available in Ireland and registered to launch in Indonesia in Q4 of this year.
The two, along with their lean team and distributor network, have sold a cumulative of 15,000 cases and just this fall, have introduced its third SKU in select markets — Siempre Tequila Reposado.
Their journey hasn't been without its challenges, but that's why they made the world's most beautiful tequila, not because of the awards or stand-out packaging, but because they see the beauty in everything. The good, the bad and everything in between — because they are all part of who we are.
After all, Siempre means "Always" in Spanish, and the couple and company always see the beauty in everything. It doesn't matter how dark your past is or how hard you had it growing up; you can still have a positive impact on the world and turn things around.
They took their life savings to start making tequila — it wasn't much but they made it count. Continuing in co-founder Monica's grandmother's footsteps, they created an agave spirit perfect to them. They figured, if it was their favorite, the world might agree.
Besides, it had to be good, as they knew they'd be drinking lots of it.
A few awards and a ton of hard work later, they've grown into 20 markets around the world. If you're looking for them, you can catch them on the road, traveling to wherever Siempre is available to help spread the word.
The post Entrepreneurial Couple Risks It All to Launch a Major Tequila Brand appeared first on Home Business Magazine.
Original source: https://homebusinessmag.com/success-stories-lifestyles/entrepreneurial-couple-launch-tequila-brand/