Sometimes, all you need to reach your goals is a little help with funding. If you can't get it from investors, then you might want to find other ways to raise the capital. One way to do this is by holding a fundraiser. So, here are some ways in which a fundraiser might benefit your goals.
1. Raise Funds
One of the main ways in which fundraisers can benefit your goals is to help you raise a specific amount of money that you need. All goals and plans need some sort of capital to start with. Financing is one of the hurdles that you need to overcome to be able to actualize your goals. A fundraiser is a great way to achieve that financing. Be sure to do a breakdown of costs before you arrange a fundraiser, to determine exactly how much it is that you need. This will help you to plan the event.
With the current situation, many physical fundraiser options have been taken off the table. However, the technology today allows many corporations and individuals to do fundraisers online as well. You can try GiveForms – Powerful Fundraising for Nonprofits to help you raise funds online. Don't let anything hinder you from reaching your goals.
2. Build Teamwork and Camaraderie
With a fundraiser, you can also help your team members to build camaraderie and enhance their fluidity. Having them work towards a common goal during a fundraiser will help you to achieve your goals by making sure that your team work well together. This is another way for your team to start getting to know each other. So, when it comes to your company's goals, everyone will know how to work with each other, what annoys them or how to get along with them, etc. Knowing your team is the first step to winning as a team.
3. Expand Brand Recognition
By hosting a fundraiser, you're creating a wonderful opportunity to pitch your goals when you talk to people at it. People who are interested in the same things will likely hear you out, and follow your brand more carefully. Fundraisers, whether online or offline, are opportunities to grow your network by increasing the number of people who know about your brand and its goals. Use the fundraiser as an avenue to tell more people about what your deal is. The more people you get to pitch to, the higher the opportunity that you'll be recognized as a household name at some point in the future.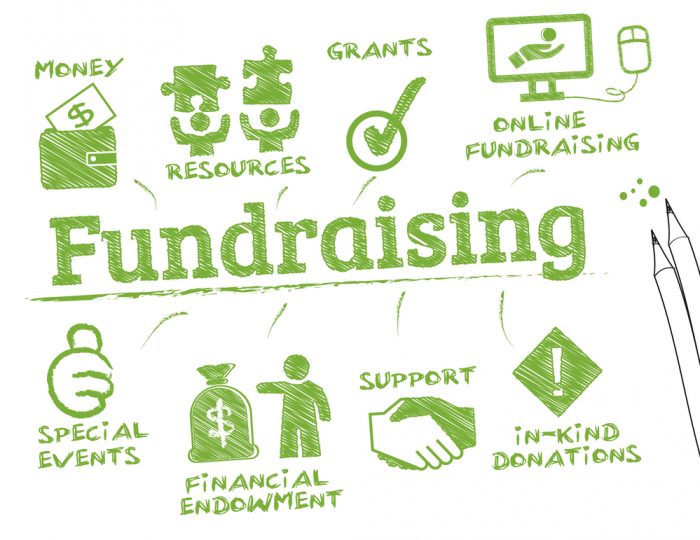 4. Teach Patience and Perseverance
Another benefit to many fundraisers is that they can often teach lessons in patience and perseverance. You can learn a lot about why some things don't work and others do. Knowing the reason behind a certain outcome can help you to determine how your future fundraisers will fare from the get-go. Also, when you run into obstacles, you'll be better able to face them and deal with them calmy. Your first few fundraisers are like practice steps for future leaps and bounds.
5. Network to Potential Supporters
A fundraiser is a great way to gain more supporters. During your fundraisers, try to use them as an opportunity to network with anyone who attends it. You never know who you might meet. There could be people interested in the same goals as you, and who are willing to help you reach those goals. Be ready to pitch your ideas, and know what kind of help you need. Don't let the opportunity go to waste. The more people who know about your goals, the more they can help you to achieve them.
6. Increase Engagement
Use this as an opportunity to increase engagement with donors who support your fundraisers. A fundraiser done well is a channel through which to know more about the people supporting you, and to market yourself to them further. If they have the resources, they might even offer to be of assistance. Any kind of help, whether big or small, will help you to achieve your goals faster than doing it all alone.
Conclusion
Are you convinced yet that fundraisers can actually help you achieve your goals? These are just some of the ways in which something as simple as a fundraiser can benefit you and your professional future. If you need the funding, it's better to start your fundraiser as soon as possible. It won't just help you financially, but it will also spread awareness about your brand, help you to practice your organizational skills and gain some much-needed brand recognition.
The post How a Fundraiser Might Benefit Your Goals appeared first on Home Business Magazine.
Original source: https://homebusinessmag.com/businesses/success-tips/fundraiser-benefit-goals/