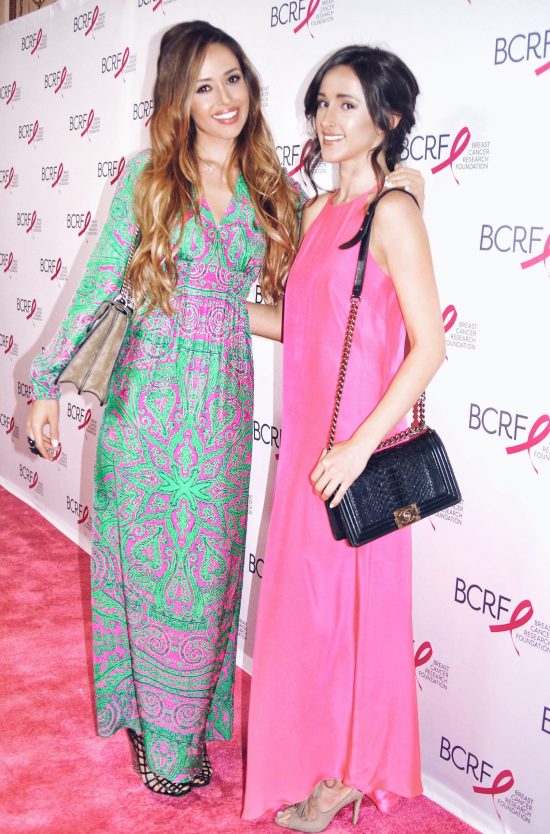 Amra and Elma Beganovich started their journeys on a very traditional trajectory path — one was an economist working on World Bank projects and the other was an attorney studying to obtain her LLM in Securities and Financial Regulations at Georgetown Law. At that time (in late 2012), the social media landscape was just beginning to unravel, with Facebook planning the launch of its Pages.
It was late evening on a weeknight in December 2012 when Amra, after talking with her friends about how traditional lifestyle media no longer related to professional women, decided to stay up all night and figure out HTML and CSS coding to take their first blog live. Three months into blogging, the Beganovich sisters saw their site take off, garnering over 100,000 unique monthly visitors. Shortly afterwards, brands like Rodial, Deborah Lipmann, and Paris Hilton (who had her own line of purses) approached the sisters to work with them on an exchange basis. This was the turning point when these young women entrepreneurs understood that blogging and social media stardom could very well be a business.
"I remember thinking that if the companies were willing to expend their resources, both labor and the cost of product, to work with us and be published on our blog, there must be monetary compensation in this," says Elma.
It wasn't until April 2014 that the company saw its first dollar. "I remember one evening, it was almost spring, Amra called me and could hardly breathe. She was finishing her run in Central Park and exclaimed, 'we have our first advertising offer — a post on Twitter for $99!' She could hardly contain her excitement because it was at that point that she understood, probably better than me, if we knew how to make $99, we now knew steps to make $1,000,000 and so on," says Elma.
Fast forward to today, with over 2.3 million followers, the Beganovich sisters earn $20,000 per post and work with mostly corporate clients while focusing on their namesake brand, Amra and Elma, a digital agency that is largely focused on social media, branding and influencer marketing, servicing clients like Johnson & Johnson, Huawei, P&G, VF Corp and EssilorLuxottica.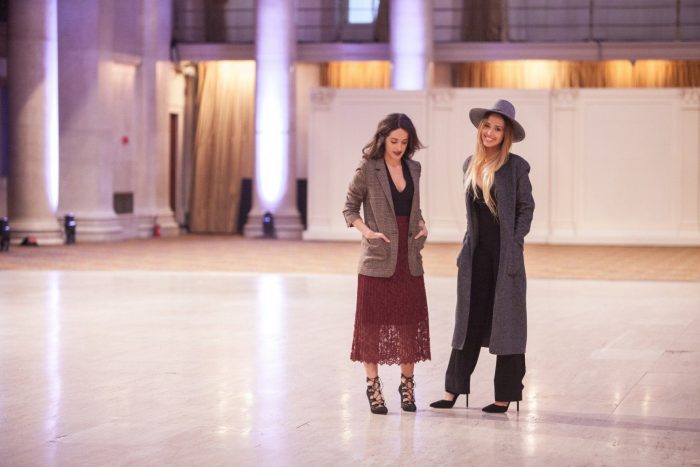 However, the road to success — their first office in Times Square, the first reporter from Financial Times visiting them in their Times Square office, and winning corporate clients — wasn't as straightforward and had many bumps along the way. "We had no idea where we were headed and not the slightest intention of becoming a digital marketing agency," Elma says. "Neither Amra or myself came from traditional marketing backgrounds, working for a large media company or advertising agency, so we understood the business models in the advertising world. As Amra and I grew our following, we outgrew many of our small clients (mostly start-ups and small businesses). The repeated request was, 'how can we continue working with you?' And 'can you replicate your own success on our social media and grow our following?'"
The answer was "yes". As the sisters signed their first agency contracts, they had to make their first hires. Along the way, they realized that with social media management, the other essential component was content creation. Hence, they expanded their services to include content production for social media and other digital channels, as well as influencer marketing because they were already very intimately familiar with the booming industry.
The lesson learned? "You never know which direction the path will lead you," says Elma. "We started out creating content and posting it on our blog, turned into influencers with the rise of social media, and then launched a digital agency as social media exploded into platforms for advertisers. I don't think anyone knew where Facebook or Instagram was headed in late 2012. Instagram just launched in 2010, and I remember Amra and myself were among the first influencers on the platform. There was barely anyone there. Influencer marketing wasn't even coined as a widely-used term in the industry, and marketers were still not convinced that social media wasn't just a fad for college students." In other words, don't be afraid to embark on your own journey not knowing exactly where the road will lead you, and be prepared that something else may turn up — another opportunity!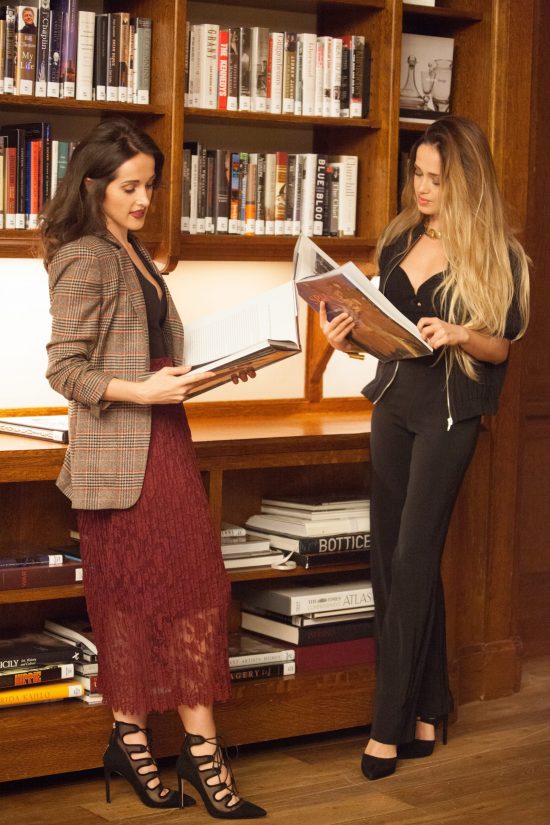 "Today, as the agency continues to face new challenges in light of COVID-19 and the economic crisis, we have to continue to adapt to the new normal. I think even in times where so many see doom, one has to be optimistic and always see both sides of the coin — is the glass half empty or half full? I think there is a lot of opportunity nowadays with the surge of online shopping and record-breaking social media activity. Facebook reported that Instagram Live and Facebook Live views doubled in late March during the outset of the pandemic. Hence, we continue to advise our clients not to go dark on social media and take advantage of the bustling online activity — don't wait until it is too late to adapt," says Elma.
A&E:
A&E is a digital agency that has the largest client portfolio of Fortune 500 companies such as Wells Fargo, J&J, P&G, and Netflix. Our founders, Amra and Elma, are mega influencers with over 2.2 million social followers; see more about A&E on Forbes, Bloomberg Television, Financial Times, Inc., and Business Insider Video.
Amra Beganovich:
Ms. Beganovich leads A&E's work on helping brands identify epicenters of influence, develop memorable (original) campaigns, and bring the brand storytelling into the future. Her areas of expertise include identifying and building unique influencer data models that depict the intricate relationships between industry leaders to ensure campaign longevity. Ms. Beganovich holds a degree in B.A. in Economics and an MBA, and is also one of the top fashion, travel, and lifestyle influencers with over 1 million followers across her social channels. She has been named as a top digital marketing expert by Forbes, Business Insider, Financial Times, Entrepreneur, Bloomberg, WSJ, ELLE Magazine, Marie Claire, Cosmopolitan, and many more. She develops and manages advertising campaigns for Fortune 500 companies, including Johnson & Johnson, LVMH, Procter & Gamble, Uber, Nestle, HTC, and Huawei.
Elma Beganovich:
Ms. Beganovich leads A&E's efforts in building the list of world renowned partners and clients. Her area of expertise includes identifying roles that A&E can play for a variety of brands in different industries, as well as developing terms and scope of those partnerships. Ms. Beganovich holds a B.A. in Government and French from Georgetown University (2007) and a J.D. from University of Miami Law School (2011). She attended Georgetown University School of Law for the LLM program in Securities and Financial Regulations (2012) and is a New York barred attorney. Ms. Beganovich is one of the top New York City's lifestyle influencers with over 1 million followers across her social channels. She has been named as a leading influencer marketing expert by Forbes, Business Insider, Financial Times, Entrepreneur, Bloomberg, WSJ, ELLE Magazine, Marie Claire, Cosmopolitan, and many more. Her clients include Fortune 500 companies like Johnson & Johnson, LVMH, Procter & Gamble, Uber, Nestle, HTC, Huawei and more.
The post Journey into the Digital World – the Beganovich Sisters on Building Their Namesake Brand appeared first on Home Business Magazine.
Original source: https://homebusinessmag.com/success-stories-lifestyles/journey-digital-world-beganovich-sisters-building-namesake-brand/