We have all been through a frustrating year with the coronavirus pandemic and the current election, so now is the perfect time to boost your clients' and staff members' morale with a special holiday gift. Your customers and employees are the backbone of your business, so make sure you let them know how much you appreciate them this holiday season! Surprising them with an exciting gift will show that you really care about their wellbeing.
Now the question is: what holiday gifts would really make your clients and employees smile? If you're stumped, no need to fret. The below holiday gifts would bring so much joy to your staff and top customers. From a top-notch gift for the fitness lover on your team to gifts for your tech-savvy clients, the below picks will be a hit. You will also love that you can order all of these gifts online from the comfort of your home office.
Top Gifts for Sports & Fitness Lovers
CROSSNET™️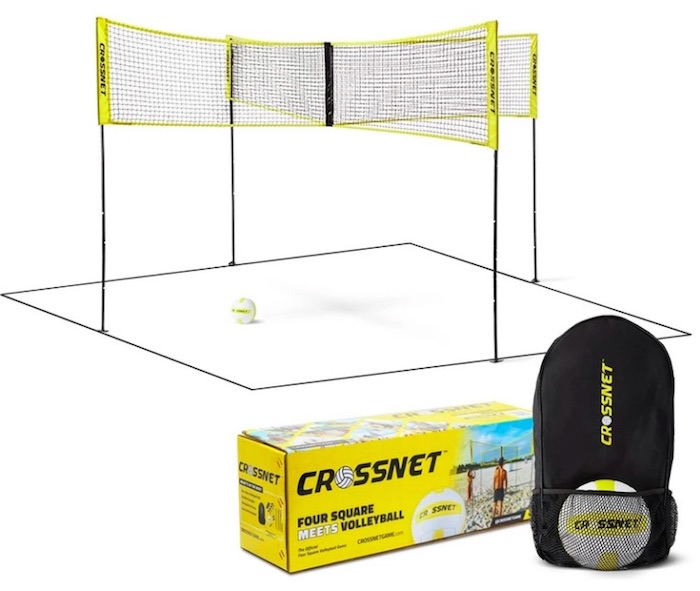 The sports lover on your team will rave about this game! CROSSNET™️ is the world's first four square volleyball game. Easy to set up within minutes in sand, grass, or indoors, CROSSNET™️ will bring loads of fun to any gathering. Height-adjustable for men, women, and kids, CROSSNET™️ comes with an official four-way net, poles, and a volleyball. With over 100,000 units sold, CROSSNET™️ is available online and in big-box stores.
Buy now: $149.99 at crossnetgame.com.
SwingShot Cyclops Pro+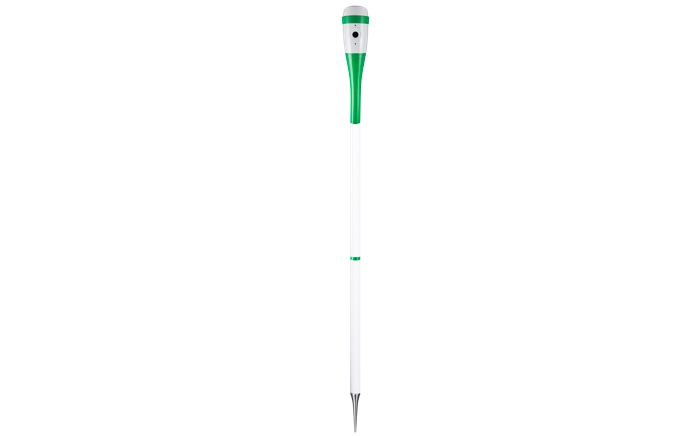 Those who love golf, baseball, or softball will rave about this gift. Swingshot is a sports training camera that allows sports enthusiasts to improve their game by recording and analyzing their swing. Portable and unobtrusive, it features 4 preset recording modes (Coach, Slow, Train, and Game) to allow you to easily select the optimal recording settings for any sport. It records your game in HD so you have crisp video/audio at 480p|240fps, 720p|120fps, and 1080p|60fps with TruVue technology to remove the fisheye distortion.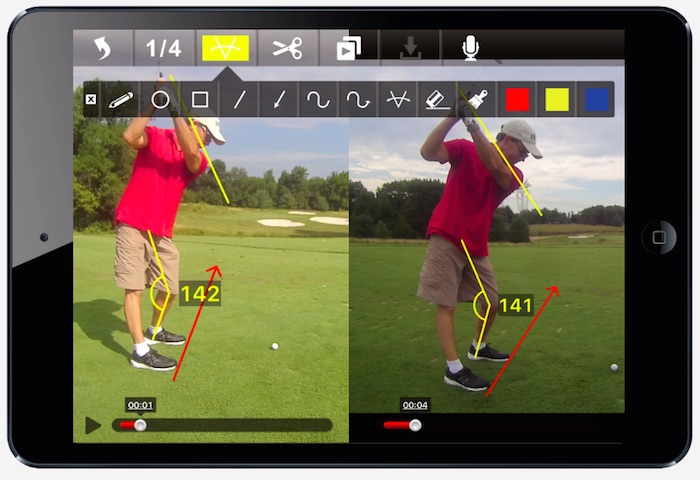 The free SwingShot iOS/Android App allows you to control the Cyclops Pro+ camera, which creates its own wireless network. The app can then be used as a remote control to stream or download videos, and then analyze and annotate them in slow-mo, zoom, or split screen views. Featuring a 3′ ABS plastic split shaft and turf spike (so you can position it quickly), SwingShot is also water-resistant and has a long battery life. It can handle rainy weather and can record up to 2 1/2 hours of continuous footage with a full battery charge. It features an 8GB removable microSD card, color LCD viewfinder, and much more.
Buy now: $399.95 at swingshot.com.
Balanced Body MOTR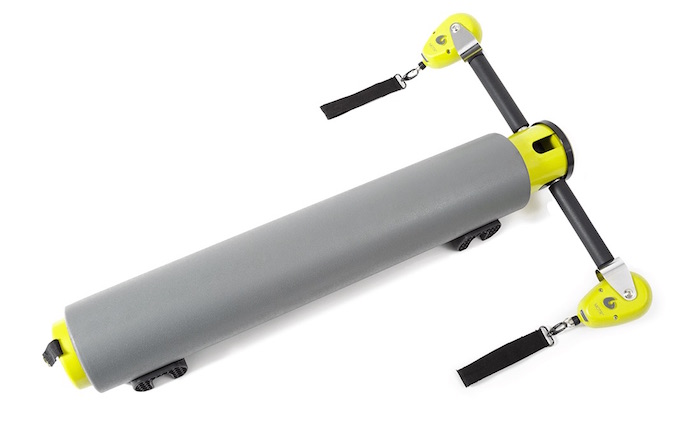 Perfect for at-home workouts, MOTR is like an all-in-one gym! Its innovative design allows you to work out in eight different body positions, and quickly increase or decrease resistance while targeting specific muscle groups. It is a self-contained, full-body training system that has an integrated carrying strap so you can take it anywhere. Exercise tracks include balance, core, agility, upper body, lower body, standing, plank, and more. Before and after training, you can also use the padded tube for fascia release work (like a foam roller.) All MOTR components also conveniently store inside the roller tube when not in use.
Buy now: $349 at pilates.com.
Top Gifts for the Tech Lover
Lockly Vision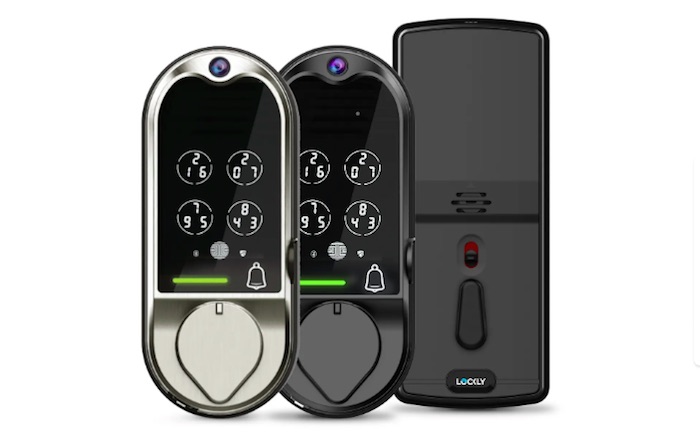 This revolutionary, highly secure HD video doorbell + smart lock is a must-have for keeping all homes safe. Featuring multiple levels of data encryption and two-step authentication, the Lockly Vision has a built-in HD video doorbell that streams live to a mobile device. It also has crystal clear, instant, 2-way audio that allows you to have real-time conversations with anyone at your door. The Lockly's peek-proof, patented PIN Genie touchscreen also shuffles number locations on the secure, backlit digital keypad every time the door is approached, making it nearly impossible to replicate access codes.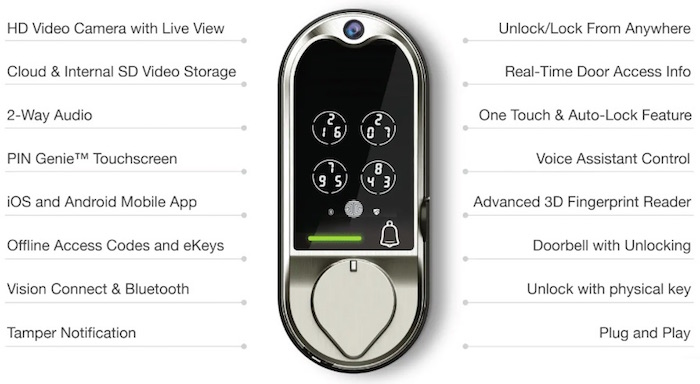 Unlike many doorbells, there is also no need for hardwiring; you will enjoy 10-12 months of lock and video doorbell operation from 8 AA batteries. You can store data locally via a mirco SD and soon via cloud storage. The Lockly Vision is also virtual assistant enabled (compatible with Amazon Alexa and Google Assistant), offering even more convenience. More features include real-time door monitoring via included door sensors, offline access codes, and 5 ways to access (voice, the Lockly mobile app, a capacitive 3D biometric fingerprint scanner, an online and offline access code, or physical key).
Buy now: $399.99 at lockly.com.
EPOS | Senneiser's IMPACT SDW 5015 Headset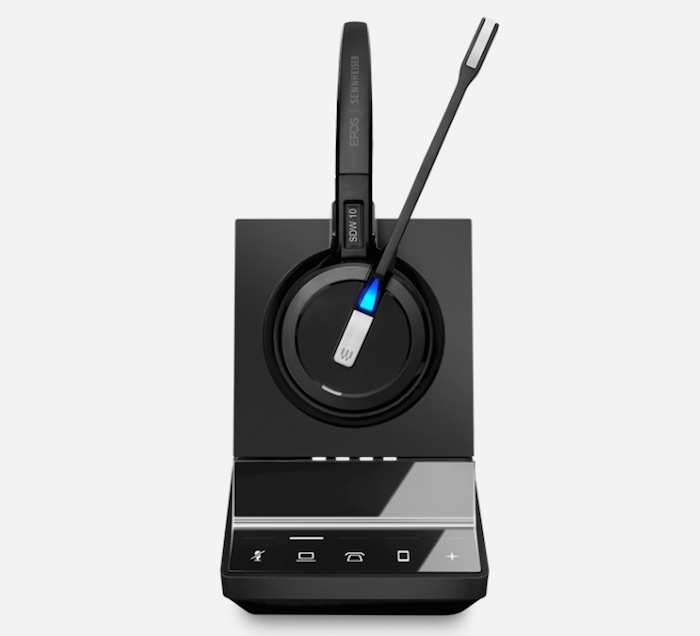 EPOS | Senneiser's innovative Impact SDW Headsets are a must for managing work calls and amplifying productivity and focus each day. The IMPACT SDW 5015 is perfect for your employees and clients who use a PC/softphone and desk phone, as it allows the wearer to effortlessly switch between devices. This superior, single-sided, wireless DECT headset offers dual connectivity and three wearing styles (headband, ear hook, or neckband).
Its super wideband audio and two-microphone noise-canceling system provide high-quality stereo sound. The IMPACT SDW 5015 offers flexibility, own-voice detection technology, enhanced security for your calls, and all-day wearing comfort. It is also Optimized for UC and Skype for Business Certified.
Buy now: $379.00 at eposaudio.com.
EPOS | Senneiser's IMPACT SDW 5035 Headset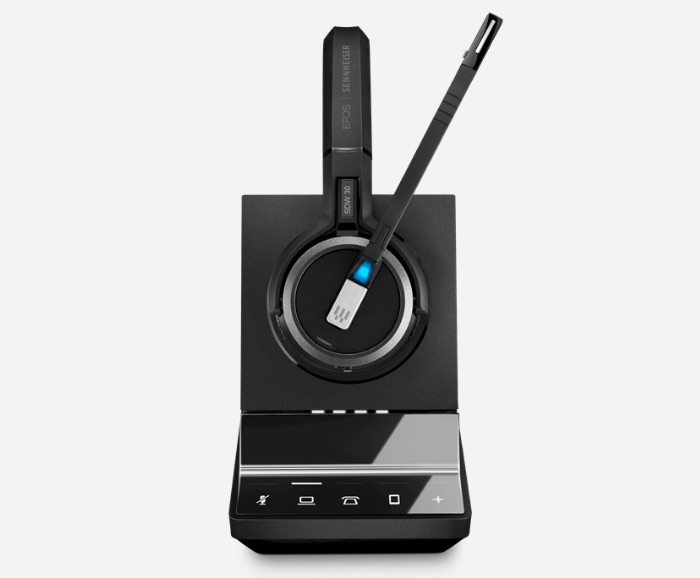 This is another exceptional, single-sided wireless DECT headset for those using PC/softphone and desk phones. The IMPACT SDW 5035 Headset ($389) offers outstanding speech intelligibility due to its two-microphone, noise-canceling system and revolutionary own-voice detection technology. The crisp and natural sound with super wideband ensures voice clarity that exceeds conventional business standards. Its high density wideband mode offers outstanding sound clarity in high-density environments.
Offering up to 14 hours of talk time, this headset is optimized for major UC brands and certified for Skype for Business. It, too, offers enhanced security with protected pairing, 128-bit authentication, and DECT security certification to keep all conversations confidential. It also has smart call controls and a busy light to improve productivity! This flexible headset pairs easily to all devices and has extensive wireless range (up to 590 ft.)
Buy now: $389.00 at eposaudio.com.
Epson WorkForce Pro WF-7840 Wireless Wide-format All-in-One Printer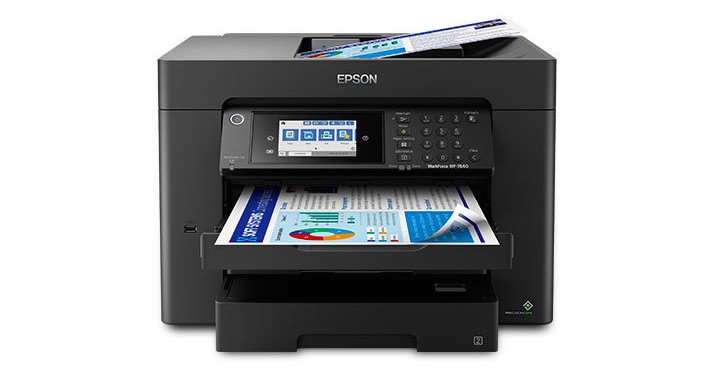 This ultra-fast printing powerhouse will streamline your work tasks! It allows the user to print, copy, scan, and fax documents with ease. This high-performance printer offers quick, wide-format prints with impeccable quality due to its innovative PrecisionCore Heat-Free Technology™ and vivid DURABrite® Ultra inks. To meet the demands of fast-paced businesses, it prints up to 13″ x 19″ (at 25 black/12 color ISO ppm) and offers auto 2-sided print, copy, scan and fax. Designed for productivity, it has a large 500-sheet paper capacity, as well as a 50-sheet rear tray.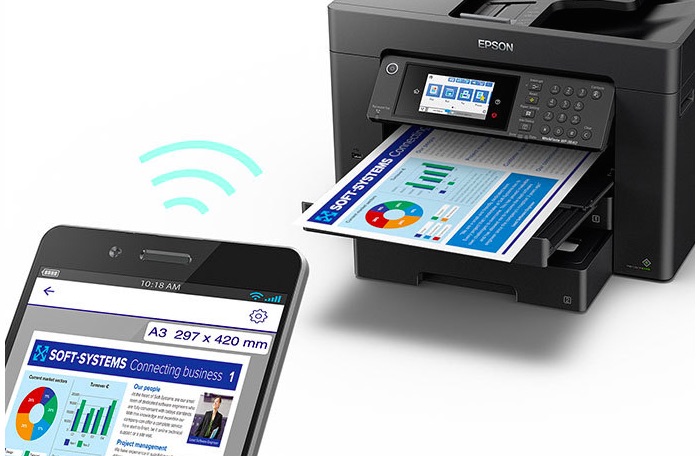 It is also a breeze to use due to its 4.3″ color touchscreen that offers quick navigation and control. This printer also offers a convenient, wireless setup (using a smartphone or mobile device with Bluetooth Low Energy) and includes built-in wireless, Wi-Fi Direct®, and Ethernet networking. Users also appreciate its comprehensive security features (including Secure Data Erase), seamless scanning, and low energy consumption. Eco-friendly folk also love that it is also RoHS compliant and recyclable.
Buy now: $299.99 at epson.com.
Aura Carver Digital Frame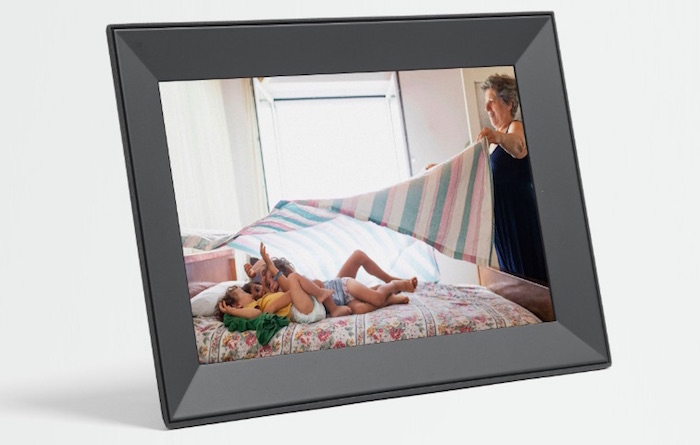 By getting photos off your phone and into your home, the Carver allows the recipient to actively reflect on treasured memories and share them with loved ones from anywhere. This makes for a powerful gift in the current pandemic and social distancing era, as it will help the recipient stay connected with loved ones. The Carver frame features landscape-only orientation and an Intelligent Photo Pairing feature that intuitively pairs portrait photos side-by-side through proprietary, AI-powered technology.
It also has a modern, sleek design, unlimited photo storage, and a new feature that enables users to easily remove photos using the single-touch bar at the top of the frame. You can also pre-load it with photos (perfect for creating a meaningful gift!) and invite other team members to share photos to the frame through the Aura app.
Buy now: $199 at auraframes.com.
Contact: shannahch@gmail.com
The post Make Your Clients & Employees Joyous with These Holiday Gifts appeared first on Home Business Magazine.
Original source: https://homebusinessmag.com/lifestyles/clients-employees-happy-holiday-gifts/