Business owners tend to love working at home and have been doing so long before 2020 blew in like a hurricane. Regardless of this passion for the freedom of working when and where you want (kitchen table, garage, bed, couch — day or night), a balance is always key. Pre-pandemic, opportunities abounded for entrepreneurs to leave home and take an art class, go swimming at the local pool, or partake in a spirited book club discussion. Without those social outlets, it's dampened the spirits of many.
It's all for helping save lives, and adapting is key! Holidays are a time of saying goodbye to a year in joyful celebration. As many individuals can't be together on these special days, sending a motivating gift can be transformative. Updating the work environment with new attractive visuals is a solid way to re-energize, even during difficult times. Liven up your workspace and the offices of your business associates. Change up the design and add new gadgets to the home! You can set free your creativity and help increase positivity in those close to you.
Check out this eclectic mix of home and office products that will make great presents for the holidays and much-anticipated new year of 2021.
Fujitsu Image Scanner fi-800R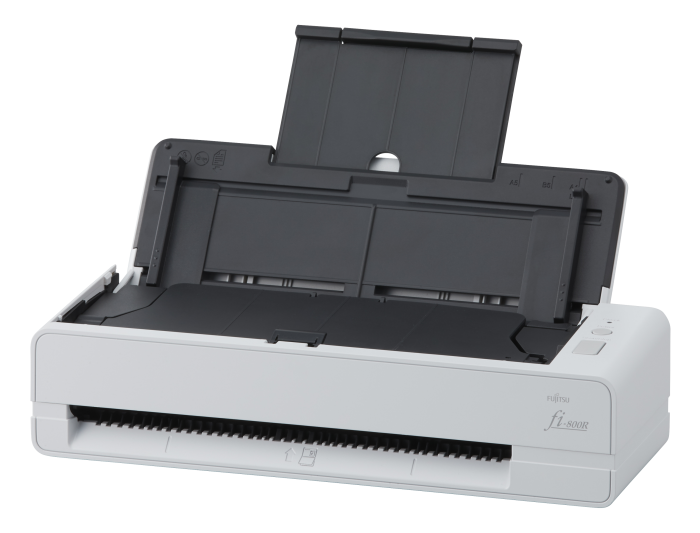 Take on the clutter that the windstorm of 2020 has caused and streamline day-to-day processes! Fujitsu Image Scanner fi-800R is a powerhouse scanner that is sure to transform operations in the office. Less than one foot wide, its minimal size packs a strong work-punch! It scans passports, hard cards and ID cards, and enables improved customer onboarding. Because of its U-turn feeder and elimination of the paper exit tray, the fi-800R fits into tight spaces and eliminates the need for multiple scanning devices. The unit reduces operator workload while achieving fast scanning speeds of 40 ppm in simplex mode and 80 ipm in duplex mode. It automatically deletes blank pages, rotates documents to their correct orientation, fills in hole punches, corrects rough edges, digitally stamp images, and more!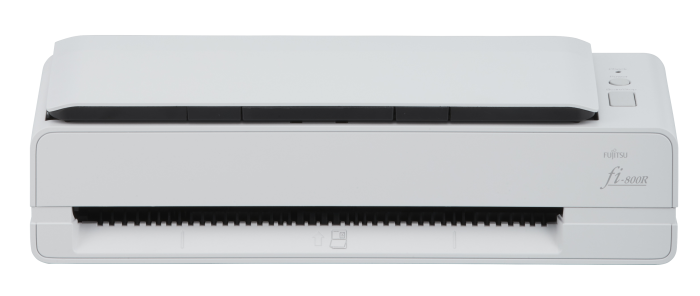 The high-tech scanner holds up to 20 sheets a paper at a time without a cover. It's a great fit for small to medium-sized businesses, or professionals like lawyers, real estate agents, accountants and more. Gift it to your business colleagues or a hard-working startup. It's priced at $629.99. Leading imaging solutions company Fujitsu offers a wide range of scanners to choose from that will increase organization in the office.
Motorola Tech3 True Wireless Headphones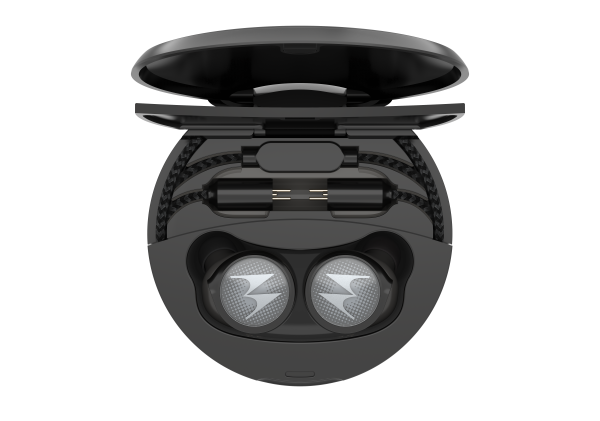 The Motorola Tech3 True Wireless Earbuds bring innovation to the audio industry by combining three different wearing styles into one headset, without straying from the original true wireless concept. Coupled with the Hubble for VerveLife app, you can enhance your true wireless audio experience, with various ground-breaking features that include everything from voice assistance support to helping you find your lost earbuds. They include Audio Pairing Technology, Bluetooth 5.0 Technology, and Mfb – Multifunctional Button. These revolutionary headphones offer unlimited playtime solutions for diverse lifestyles, with full control at your fingertips and no limitations. Price is $99.99.

Skyroam Solis Lite WiFi Hotspot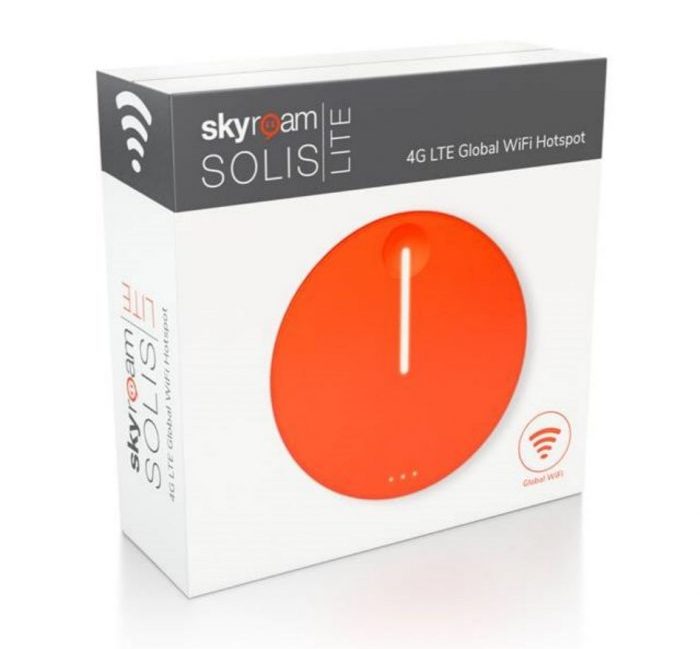 A faulty internet connection while on the go can be a recipe for disaster in the business world! The Skyroam Solis Lite is the simple way to solve WiFi worries, as it delivers a fast, 4G LTE connection, shareable on up to 10 devices at once, all for one low flat rate worldwide. This small but powerful hotspot comes with Skyroam's patented VirtualSIM™ technology, so users always get the best local connection near home or while travelling abroad.
The lightweight portable hotspot lets you connect instantly. It boots up in minutes for a quick connection in over 130 countries. Fast, 4G LTE speeds and 25 frequency bands offer a more reliable and secure connection. Entrepreneurs can use all their devices — the Solis Lite is shareable on up to 10 different devices and works with all Skyroam WiFi plans, making it more affordable than most domestic plans that only cover one phone. It was engineered in Germany for the best design and quality. 30% smaller and lighter than the original Solis, it truly is "pocket-sized" at just 5.5 oz. You can also stay on the grid all day. The Solis Lite has 4700 mAh battery which offers 18+ hours of battery life.
The Skyroam Solis Lite pairs with the Solis WiFi App, which enables users to buy WiFi and easily set-up and manage their hotspot. The combination of Solis Lite and Solis WiFi App provides digitally enthusiastic travelers with a unique solution to engage in all their favorite connected activities and services anywhere on the map. Skyroam Solis Lite can be purchased on skyroam.com/solis-lite/ for $119.99. It's an easy set-up via the Solis WiFi Mobile App, no SIMs are needed, and customers can simply register and choose their WiFi (pay-as-you-go or subscribe).
Aesthetic Collage Kits by Luna Collages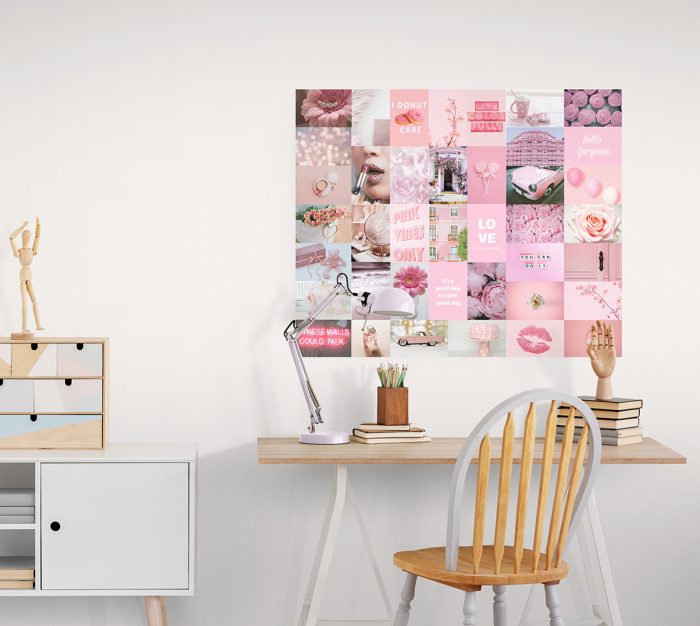 Luna Collages is offering aesthetic collage kits curated with love, that will brighten your room and make your space magical. Most of the collage prints have a color aesthetic such as pink, neon pink, peachy pink, blue, beige, and yellow. Others have a holiday/seasonal theme like Halloween and Summer or travel themes such as Italy or Paris. The combination of the images and the color aesthetic bring such radiant energy to your room, it is an immediate change in the ambiance. The kits are usually made of 40/ 50/ 80 photo prints that are 4×6 inches and can be arranged in any order or shape. Luna Collages Kits are very versatile; you can create a heart shape or you can overlap them or hang them leaving spaces in between. You can combine the prints with your own photos, add personal artwork, hang with fairy lights or neon signs, mirrors, and reflect your taste and creativity. They are also quite an affordable way to revamp your decoration and bring a splash of sunshine to your space.
Dreamy Pink collage kit is a collection of amazing pink-themed images. The color pink is the color of universal love of oneself and of others. Pink represents friendship, affection, harmony, inner peace, and approachability. It is so easy and fun to create your own wall collage with these carefully curated pink aesthetic images. Imagine having this collage kit on your walls and the good vibes you will get from the color pink which symbolizes youth, good health, and playfulness! They are priced at $29.75. Connect on their Instagram page.
Arm of Casso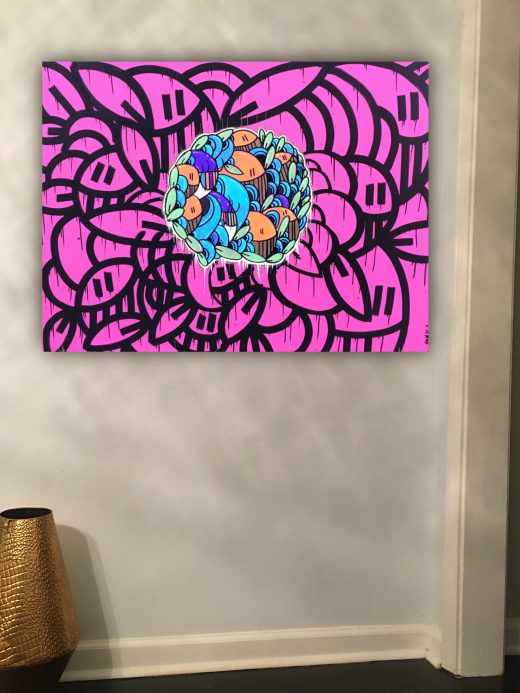 What's a better gift than a beautiful piece of art to liven up your home workspace? Antonio Mcilwaine is an Atlanta artist, better known as "ARM OF CASSO". He has coined the term 'sharpism' as a way to describe how he weaves sharp, intricate, and contoured lines into all of his pieces. ARM OF CASSO's ultimate goal is to express his culture through drawing and painting. ARM OF CASSO seeks to bring light to his home city of Philadelphia and the trials of the Black community, and hopes to one day spread his inspiration around the world.
His work is a combination of real-life heroes in the world of activism, Hip Hop, and pop culture as well as abstract paintings with beautiful patterns and colors. He also designs mural walls and always welcomes opportunities to create custom commission work for clients. Art can be so subjective and it is very personal. If the gift giver is unsure exactly what to get, they can purchase gift cards that can be used towards absolutely anything on his website or for a commission request. Prices for a canvas print start at $150, and prices start at $250 for a commission request.
PediPocket's Blankets
Get cozy during the holidays! Create warmth in your space this holiday season by adding a plush throw to your couch. PediPocket's blankets are extra long, super soft and have a brilliantly designed foot pocket. They are plush fleece with a velvet feel, measure almost 6ft long, are machine-washable and dryer friendly. You can easily snuggle to your nose while still covering your toes. Their lightweight design is perfect for use year-round. With 3 sizes and 21 colors, there's an amazing PediPocket blanket gift for everyone! Price is $59.99 Adult / $49.99 Kids.
Eureka Flash HDSV19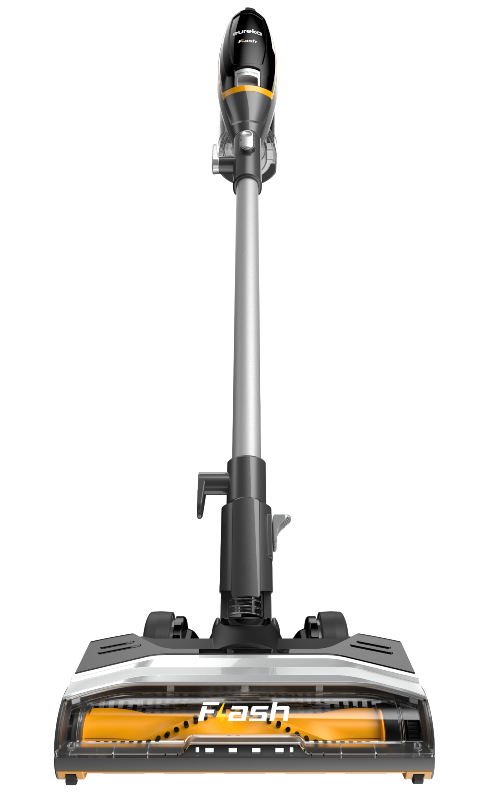 The versatile Flash is a corded stick vacuum that cleans without a hassle. It effortlessly transforms into a handheld vacuum and offers users powerful cleaning thanks to its under-furniture reach, LED lights and deep clean carpet capabilities. The fingertip controls allow users to quickly change cleaning speeds, and the lightweight (6.5 lbs.), compact design makes it easy to maneuver. The price is MSRP: $139.99. Discover more information on Eureka and its full lineup of vacuums that can make a wonderful gift this holiday season! Visit https://www.eureka.com/.
The Matthro 4XL EMP Giant Mousepad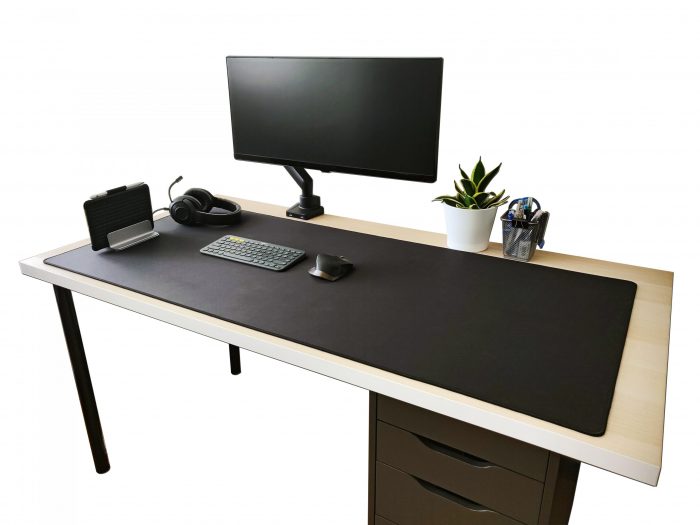 A good, comfortable home office setup is core to your daily routine, and makes more of a difference than you might think so! The Matthro 4XL EMP Giant Mousepad is one of the biggest you can find right now (a whopping 54″x24″!), and easily spans your whole desk, making it look sleek and clean. The increased space gives you the freedom to move your mouse around without being limited. With a 4mm padding, it's comfortable on your wrists and arms, as well as provides a soft padding for all your gadgets like your mobile, keyboard, hard disks, and more. It features a smooth fabric surface top for a seamless mouse experience, and an anti-slip rubber base to prevent your mousepad from moving. The Matthro 4XL EMP Giant Mousepad is durable with its fully stitched edges and easy to clean with its waterproof surface coating. It's 44.90 on Amazon, and will make a great gift for entrepreneurs who like to game in their downtime.
Cece's Capsules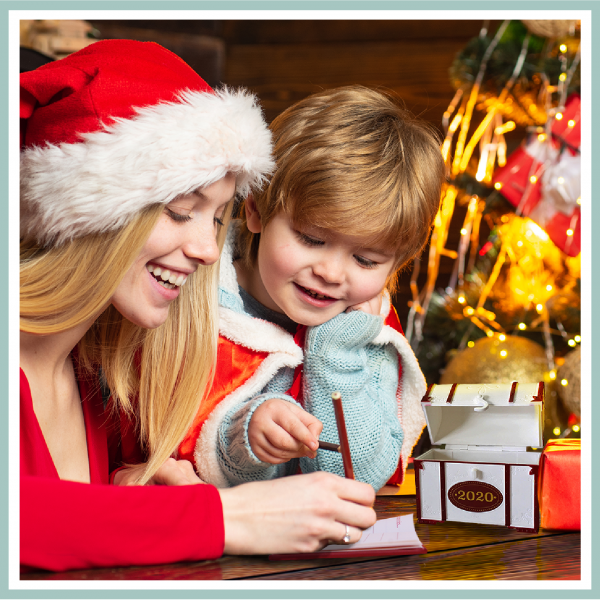 The Christmas Capsule Ornament by Cece's Capsules is a treasure trove of memories just waiting to be filled. A Christmas ornament cleverly shaped as an antique chest hides a unique mini-book with questions that prompt you to reflect on your family's year and write down the favorite memories to be recorded and cherished for years to come. Simply grab a cup of cocoa, your loved ones, and a pen and create a Christmas keepsake that will be enjoyed together year after year. Price is $25.00.
The post Top Home and Tech Holiday Gifts for Business Owners appeared first on Home Business Magazine.
Original source: https://homebusinessmag.com/home-office/product-reviews/top-home-tech-holiday-gifts-business-owners-friends/