For business owners out there, it is vital to find ways to save money while also increasing profits. If you want your business to be unique and stand out from the competition, you should do something different. An excellent place to begin with new changes is through a waste disposal system.
Most often overlook the waste disposal system or waste compactor as a cost-saving element. A waste compactor can help dispose of trash in a safe, efficient, and environment-friendly manner.
Once you decide to upgrade your waste management system, you should consider whether the waste volume needs an efficient disposal process. Businesses eager to streamline waste management can significantly benefit by upgrading to a commercial waste compactor. If your company have been using a regular dumpster for years, it might be time to switch this year to a commercial waste compactor.
A waste compactor works by compacting waste into a smaller, manageable size for more straightforward disposal and recycling. When you are ready to upgrade by installing a trash compactor for your use, hire professionals who can do the job for you.
The best part about a waste compactor is that it's suitable for any business that produces a large amount of waste. Some of the companies in which waste compactors work well regularly include the following:
Suppliers
Manufacturers
Hotels
Retailers
Pubs
Restaurants
Hospitals
Garden centers
Food producers
Horse racing yards
Distribution businesses
Depending on the specific requirements of your company, waste compactors are available in various shapes and sizes. You can find the right one that can cater to your business in the best way possible.
What Is a Waste Compactor?
A waste compactor is an excellent choice for businesses that require the disposal of large amounts of waste. It works by packing down debris and processing unsorted mixed materials. The materials undergo compaction into a container, and once it is full, a waste disposal provider brings a new box and takes the full one for disposal.
Most models can perfectly fit any business establishment, as well as safe and easy to use. Some of the essential advantages of having a waste compactor include lower waste volume, more efficient waste disposal, better space management, fewer waste pick-ups, and lower costs on waste disposal.
Benefits of a Commercial Waste Compactor for Your Business
If you want your business to start new with an efficient waste management system and do your part to save the environment, here are the benefits of upgrading to a commercial waste compactor:
1. Environment-Friendly
Any business should take the necessary measures to lessen its carbon footprint. The addition of new initiatives in waste management is an effective way to boost your business's green efforts. When you upgrade to a commercial waste compactor, it significantly increases recycling capabilities by allowing your business to compact wastes for efficient recycling and reducing the amount of trash that goes directly into the landfills.
Today, businesses are under pressure to go green in an already polluted environment. Once you decide to switch to a waste compactor, it will help cut down the risks for any form of pollution in your area.
It is time to go green with a commercial waste compactor. Your business will go green both by limiting space that non-recyclable waste takes up at the landfills and reducing fossil fuels' consumption through fewer garbage pick-ups.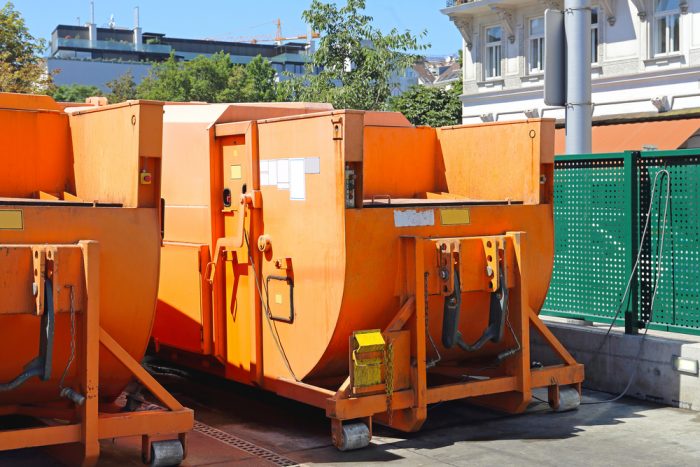 2. Free Up Space
Despite being large, a commercial waste compactor can help save business space. Remember that the waste a business produces turns into smaller bales or cubes. As a result, it dramatically lessens the overall volume of garbage. It requires fewer dumpsters that are often overflowing with trash.
Even if your business produces bulky waste, a waste compactor can readily bundle it up into a smaller size. As a result, less waste is waiting for disposal and you can free up space around the premises. A waste compactor can help a business eliminate the need for several dumpsters and free up valuable space that has better uses in the future.
3. Save Time and Money
Although the initial investment for a commercial waste compactor can be high for some, it can significantly help businesses save in the long run. There is a reduction in waste management costs, such as fewer expenses on hiring garbage trucks hauling waste and fewer trips to waste disposal facilities.
It also means that a business has more time for other essential tasks. Remember that time is one of the most critical elements when managing a business. By reducing time spent on disposal, a company can focus on other tasks, such as marketing and any improvements.
4. Clean Work Environment and Improved Aesthetic Value
Dumpsters are vital for any business, but having several, overflowing with trash, can attract unwanted guests, such as mice, rats, raccoons, and many more.
A waste compactor can significantly lessen the waste volume, as well as allows more manageable and convenient disposal. It means fewer dumpsters and pests that they attract. The work environment becomes clean and sanitized, which is beneficial for the employees.
When using trash cans and bins, it can, later on, lead to a pile-up and overflow of waste around the disposal area. Even if the disposal area is away from your establishment entrance, unkempt waste is something that you do not want your business to be recognized for. With a waste compactor, it eliminates any unsightly view of overflowing garbage and plastic bags. An environment free from wastes will exude a positive image that your clients will greatly appreciate.
5. Flexible Solutions
A commercial waste compactor can come in different sizes to accommodate the needs of different types of businesses. Waste compactors are flexible to work with, and you can find stationary, self-contained, or vertical models. Depending on the field, the waste volume, and recycling objectives, a suitable waste compactor is available.
Stationary compactor. A fixed model is a popular choice in industrial and manufacturing facilities that produce large volumes of dry, bulk waste. During installation, a provider secures it in place, and trash goes into the receiver box. Once full, the receiver box is hauled away for emptying, while the compactor stays in place. Most models have loading chambers that range between one to four cubic yards. You can configure this type of compactor to various kinds of loading. These compactors are heavy-duty and capable of handling industrial or manufacturing wastes regularly.
Self-contained compactor. With this type of waste compactor, it is capable of handling large volumes of liquid. The compactor and container are a single unit. Once it is full, the entire unit is pulled away for emptying. It can accommodate large volumes of liquid within the unit. In most cases, this type of compactor has loading chambers ranging from one to two cubic yards, while the container can vary from 10-30 cubic yards in size.
Vertical compactor. With this type, it packs waste into a removable container. It is ideal for businesses that focus more on recyclable materials, such as paper, cardboard, plastic, and aluminum. Liquids are kept in the container until removed from the unit for emptying. Depending on your needs, you can configure it for the rear and front load pick-up. You have the option to keep several containers on-site to reduce the frequency of pick-up. Some models have hydraulic ejection systems. An advantage of this type of compactor is that it is easier to load and requires minimal maintenance.
6. Hassle-Free Operation
With the technological advancements in the industry, waste compactors are easy to use. With just a few buttons from the operator, a compactor can complete its task of compacting waste into neat cubes. Additionally, most waste compactors require minimal maintenance.
7. Improved Safety and Sanitation
Poor disposal of waste can lead to severe and deadly accidents in the workplace. Once you decide to upgrade to a commercial waste compactor, it ensures that your business follows the safety rules and cuts down the compensation costs linked with paying for lawsuits or treatments in case of accidents or injuries.
Throughout the years, businesses that have external dumpsters have often faced several issues. In the long run, these can lead to problems, such as safety issues, misuse, and even pilferage by employees. You can avoid these issues with a waste compactor, and there is no need to worry about attracting pests and any undesirable odor that might leak out.
8. Keep Staff Happy
When your business uses waste bins or dumpsters, it can take up labor hours since employees have to pack the waste and go all the way to the disposal area. With a waste compactor in a convenient spot in the workspace, it will reduce the time spent on handling waste. Your staff will be happier and can focus more on their actual obligations. Additionally, most will significantly appreciate knowing that the junk will go through an eco-friendly disposal method.
Conclusion
When a business starts to adopt a greener mode of waste disposal with a commercial waste compactor, it will bring along several benefits to help your business cut down costs, while maintaining a safe and clean space for years to come.
The post What Can Commercial Waste Compactors Do for Your Business? appeared first on Home Business Magazine.
Original source: https://homebusinessmag.com/businesses/equipment/commercial-waste-compactors-do-business/