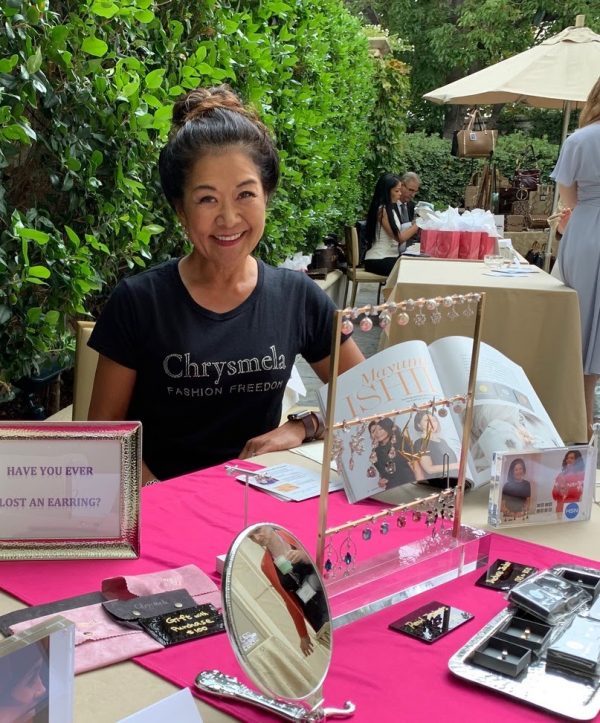 Think back to five years ago. What did you think you'd be doing right now? How about 20 years ago? Now think back to January 2020, ringing in the new year. Did you ever imagine that you would be where you are now? Nearly eight months into a global pandemic that knocked the world out of its routines?
You can make plans all you want, but things will inevitably get in the way of them coming to fruition, and life can change at the drop of a hat. You often can't control these outside forces, but you can set groundwork that will allow you to be okay in the case of plans going awry.
As people live longer, we are given more opportunities and time to craft the way we want to live our lives. (Mostly) gone are the days of retiring at 65 and running off to Florida. Sure, it's still a possibility, but more and more individuals are planning for a next stage career, where they can impart the wisdom they have gathered throughout their lives on the younger generations.
A friend of mine, Mrs. K, is 82 years old and has recently taken a training course and got a license to be a nursing school teacher. Until the lockdown, she was working at a school, looking after babies. I could not help but ask her what inspired her to continue her education and take on a career shift. She said: "I didn't need a job, nor was I looking for one," but an acquaintance at her church asked one day out of the blue if she would be interested in taking the certification, and she said yes. In her words, the moral of this story is: to stay active and meet people not only for work but for hobbies and fun and to be a good team member in different circles. People would remember you and think of you when an opportunity arises. Serendipity? To some extent. But I think it's more like a subconscious search. That's really the essence of networking.
When I discovered Chrysmela, the world's most secure earring back, I was not looking for another career. But something sparked my interest and I really wanted to learn more about this amazing product. I brought it from Japan and launched it in the US seven years ago. Who would have thought I'd be doing this, having so much fun in a late career shift? I am thrilled to be learning a new type of data analysis that Amazon makes available to sellers, as well as new advertising tools. Reading customer reviews makes me feel grateful and fascinated that our little products made in Japan are making waves in the US and elsewhere.
When you see a career pivot opportunity, take a first step, small or large. In a recent interview, Ina Garten said she took the life-changing plunge, leaving her job at the White House to buy Barefoot Contessa, the small gourmet store in a New York town where she had never even been before. Now that's a big, gutsy leap — but an exciting one! You can do it, too, by preparing yourself and taking baby steps to start a parallel career. According to a recent survey by Allbright, more than 60% of individuals are learning and taking actions to pivot in their careers. Additional ideas from my own experiences include:
Take an inventory of things you love to work on and tasks you don't want to do.
Think of praises and awards you received from companies and clients you've worked for. Why did you get them? Expand and apply for tomorrow, capitalizing on the confidence you have in the field.
Read and do research on what others have done. Old biographies, blogs, recent articles on people who pivoted in interesting and unconventional ways are great sources. There's a reason why podcasts How I Built This and Second Life are so popular. Both feature great stories and are very inspiring.
If you are looking for a clue, you may like to take a StrengthFinder quiz to find out what line of work you may blossom in.
Don't think too much or for too long. Once you come up with an idea for your potential side hustle or new business, don't be afraid to jump. When I started my Chrysmela business, I challenged myself to find out how far I can bring this product without losing any money and with no advertising. Naturally it was a slow process, but by design. I was super careful, tip toeing into uncharted territory.
Be realistic with financials. The most logical approach may be to find a side hustle, which is a natural extension of your current job. Build experiences and branch out gradually, and save the extra income rigorously. Start saving for your new career as early and as much as possible. A little piggie bank goes a long way in supporting your next endeavor with less anxiety.
Taking action toward your next career pivot may lead to success. If not, you'll learn a valuable lesson. So there. Nothing to lose. Steve Jobs said, "Your work is going to fill a large part of your life, and the only way to be truly satisfied is to do what you believe is great work. And the only way to do great work is to love what you do. If you haven't found it yet, keep looking. Don't settle." It rings so true, especially now — with COVID and 100-year life. We've got this!
What are your action items? If you have any questions, please do not hesitate to comment below, or reach me at @Chrysmela or www.linkedin.com/in/mayumiishii/.
The post Your Career Part Two: Working for YOU appeared first on Home Business Magazine.
Original source: https://homebusinessmag.com/businesses/success-tips/your-career-part-two-working-you/